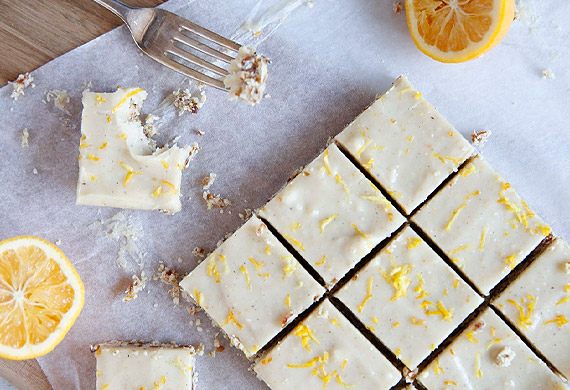 Makes 30 slices 10 x 4 cm using a 16" x 12" lamington tin.
Alternatively you can half the recipe and use a 12" x 8" tin.
Ingredients:
Base
1kg Bake & Deco Biscuit Crumbs
3 cans Condensed Milk
550g Unsalted Butter
500g Desiccated Coconut
3-5 drops Natural Sensations Zesty Lemon Oil
Zest of 5 Lemons
Icing
1200g Icing Sugar
200g Unsalted Butter (softened)
250ml Lemon Juice
Method:
1. Place biscuit crumbs, coconut and lemon zest into large mixing bowl and mix until combined. Place condensed milk and butter into a large pot and heat on medium heat until all butter has melted.
2. Pour condensed milk and butter mixture over biscuit mixture and stir through until well combined. Add a few drops of zesty lemon oil according to desired taste. Press firmly into tray (a flat fondant smoother works well).
3. Using an electric mixer, start mixing butter and icing sugar together on low speed while slowly adding lemon juice to achieve desired consistency. Scrape down sides of bowl then mix on high speed for about 2 minutes.
4. Spread evenly over the top of the biscuit base finishing of with a combing tool if you like.